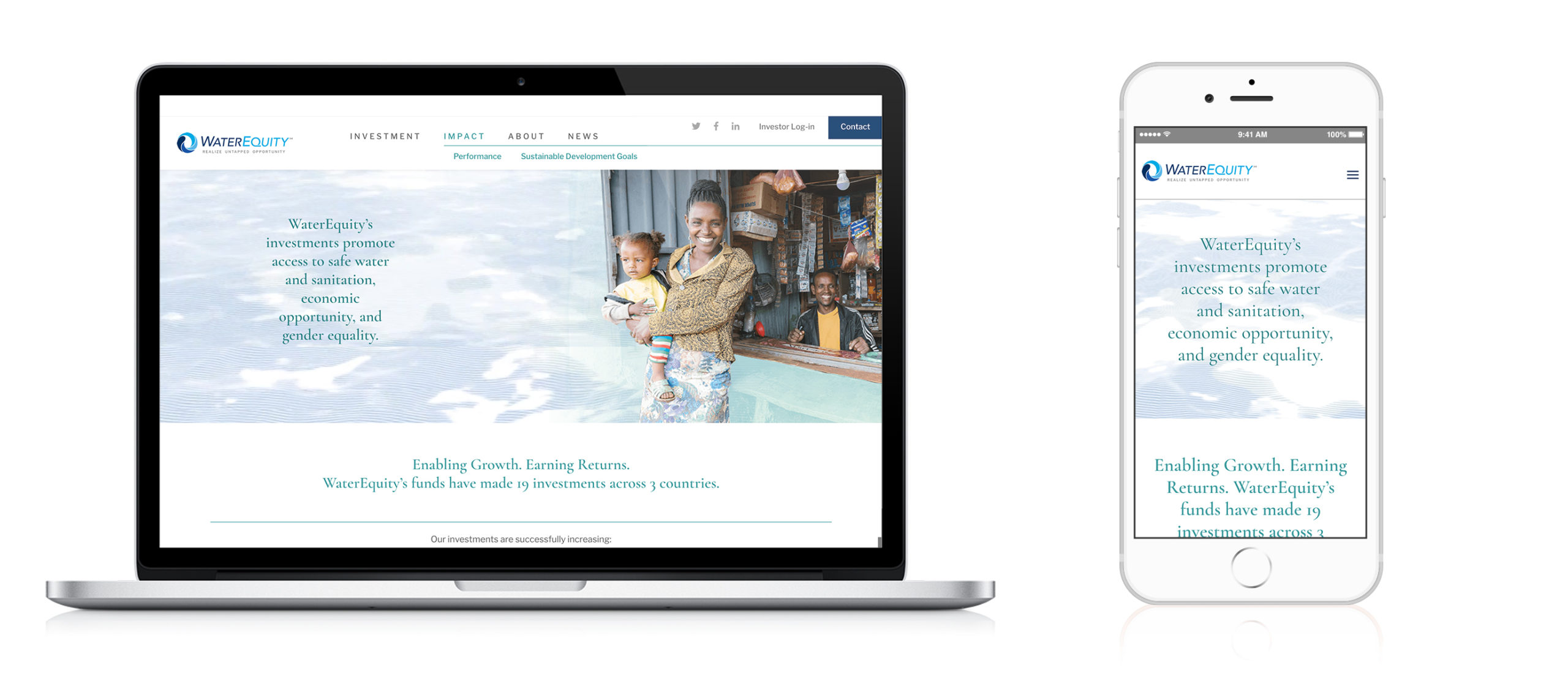 Water Equity Brand Development + Communication
WaterEquity needed help distilling its core message in a way that was clear and compelling for potential investors and funds. As the category of impact investing was beginning to rapidly expand, it was more important than ever to determine and illustrate what made WaterEquity a unique investment opportunity.
This project began with extensive research that included market analysis, target audience investigation, and a thorough review of internal expertise. At the end of the initial research, clear differentiators became an outline for key messaging and content development that brought WaterEquity's story to life.
A visual look that balanced the financial and social benefits of impact investing was developed. The look incorporated etching styled elements, strong layout structures with ample white space, and classic typography styles to lend a financial feel and support the clarity and vision of WaterEquity. Social impact was highlighted with imagery of real people who benefit from WaterEquity's efforts.
The key messaging and new visual style came together in a complete website redesign, creation of an investor pitch deck and an annual report template.